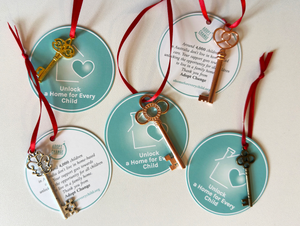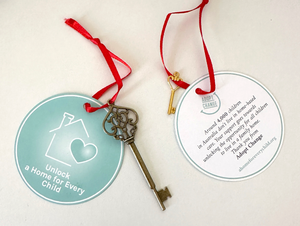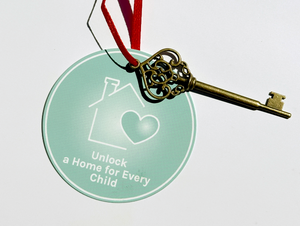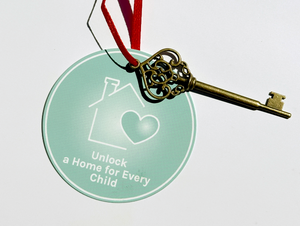 Purchase a Key to Unlock Homes for Kids
Collect your key as a token of gratitude for every $10 donation
Support us to unlock more homes for kids.

With over 45,000 children and young people in government care across Australia, around 4,500 of them are not in a family home. Instead, they are in residential group settings or motels, being looked after by shift workers.

This November and December, collect your key to unlock more homes for kids! The key can be used as a necklace, charm, accessory or a Christmas ornament – whatever you choose!

Collect your key as a token of gratitude for every $10 donation to support our work towards:

Finding more families who can open their home to a child or young person
Shining a light on the critical issues faced by children in care to bring about positive change
Supporting carers and families who open their home to a child
Providing MyPacks, first night comfort packs for children entering care
With your support we are one step closer to finding #aHomeForEveryChild
Share with us on social media and #UnlockAHomeForEveryChild
---
*Please note, the style of keys will be random. All keys will be similar to those pictured but may vary in size and shape.

**The price does not include postage. Postage will be calculated at checkout.