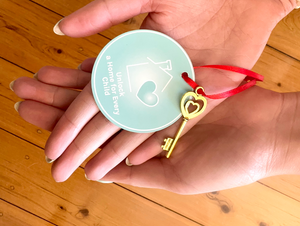 Help Unlock a Home for Every Child 
Almost 4,500 children in Australia don't live in home-based care. This year your support goes towards unlocking doors to the opportunity for all children to be able to grow up in a safe family home.   
This November and December purchase your key to support the work of Adopt Change in unlocking more homes for children.  The key can be used as a necklace, charm, accessory or a Christmas ornament – whatever you choose!
Your support contributes to our work towards:  
Finding more families who can open their home to a child or young person  
Shining a light on the critical issues faced by children in care to bring about positive change 
Supporting carers and families who open their home to a child  
Providing MyPacks, first night comfort packs for children entering care 
Find out more