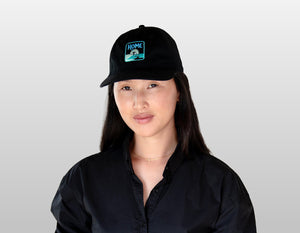 #YESVEMBER
National Adoption and Permanency Awareness Month is an opportunity for us to raise awareness about family, children needing homes, the importance of permanency and the vital need to support families to help children thrive (especially those kids who have had a hard start to life). 
By participating in our Yesvember campaign and wearing and sharing the 'Home' merchandise, designed by fashion icon and Adopt Change Ambassador Nicole Warne Shadbolt, you are helping to spread the message of the need for all children to have access to safe, nurturing and stable homes where they can thrive.
#AHOMEFOREVERYCHILD
When you receive your merchandise we'd like to invite you to join the #Yesvember 2021 campaign by taking part in our awareness-raising via social media. There are two ways to do this:
1. Taking a photo in your cap and sharing the text from above about how people can support
2. Taking part in the Instagram 'Reel Dance Challenge'. Courtesy of Adopt Change Ambassador Joel de Carteret, we have a fun dance for everyone to join in and share across Instagram and Facebook. You can be a part of the viral call to action, raising awareness of our mission to support and educate families and communities in caring for at-risk children and young people, and working towards #aHomeForEveryChild.
Find out more